Introduction
YouTube is planning a grand resurgence in the creator economy with some significant updates to its platform. This would imply changes to how creators create and share content, monetize their channels, and interact with their viewers. Content creators will soon need to adjust their strategy to make sure they are making the best of these modifications.
Not only is YouTube the second-largest social media platform in the world, but also the second-largest search engine after Google. It continues to provide creators a platform to express themselves, continuously innovating in features and breaking new records. In this post, we will talk about interesting changes in the upcoming year that could alter the landscape for YouTube creators, from its progress into bite-sized video content with Shorts to its growth in podcasts.
The New Updates To Shorts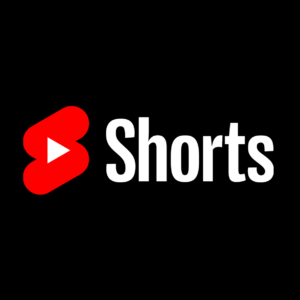 Short-form video content is swiftly becoming one of the most popular types of visual material. The success of this format is demonstrated by these stats :
TikTok, the pioneer of the short-form video content revolution, has become the fastest-growing social media site to date, with 1 billion users in under six years.
73% of consumers prefer to learn about a product or service by watching a short video.
The ideal format for lead generation and engagement is short-form video, which offers the highest ROI. Almost one-third (30%) of all short-form videos are seen all the way through.
The policies around monetization are set to change, as per YouTube's recent announcements :
1 – Ad revenue sharing

Beginning in 2023, YouTube will begin pooling ad income from all Shorts on the site and will compensate creators according to the number of views they receive.

2 – A revamped Partner Program

Previously, there was just one method to join YouTube's Partner Program:
1,000 subscribers and 4,000 view hours in the previous year. Shorts makers, on the other hand, will be able to participate beginning in 2023, as long as they have 1,000 subscribers and 10 million Shorts views in the past 90 days.
A New Era For Podcasts
YouTube's engagement in podcasting has been primarily passive, but the firm is now capitalizing on its position as the most popular podcast platform by launching a dedicated podcast page. This is a significant first step for YouTube in consolidating podcast listening. You can expect these changes to the platform soon :
1 – A new podcasting resource for YouTubers

This 60+ page book is a comprehensive A-Z guide for aspiring podcasters wishing to get their start on YouTube. If this comprehensive guide is any indication, YouTube will certainly invest in additional tools to assist podcasters.

2 – A page dedicated to podcasts

According to 9to5Google, YouTube has introduced a new Explore page for podcasts, among existing categories like Trending and Music. The Podcasts website, which appears to have been appeared in late July, is presently only available to a restricted group of people, but it is likely to become more broadly available in the near future.
Music Options For Creators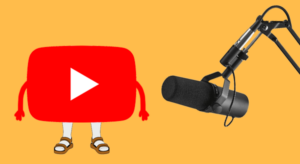 Another enhancement planned for 2023 is the creator music capability, which will allow creators to license music directly through YouTube. In addition to the free music available in YouTube's audio collection, creators will be able to purchase tracks from major artists or indie labels to use in their films.
This platform will also allow producers to purchase music after they have posted their video, giving them more control over their content and the cash generated by it. YouTube is now giving the ability to add several audio tracks to videos, allowing creators to provide a more immersive experience for their worldwide audience.
Changes to Community Engagement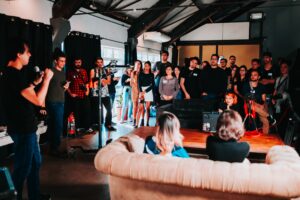 The community page is undergoing some important upgrades that users should check out, for interacting and understanding viewers :
1 – The quiz function :

It's a new feature that allows viewers to test their knowledge on a certain subject and receive feedback on whether they got the answer correct.

2 – Global investigation tab :

While this function is now limited to a few nations, it is likely to be expanded to include all countries in the near future.This functionality may be enhanced further to give even more relevant data to your audience and suggestions for new content to upload. Keep an eye on the research tab in the coming months if you want to gain a deeper knowledge of your audience and produce fresh content ideas.

3 – Shopping on YouTube :

YouTube is introducing a new commerce feature that will allow artists to sell items directly from their videos. This tool enables artists to connect their merchandise to crucial moments in their films, making it simple for viewers to learn about and purchase the objects they feature.

4 – Memberships and Funding :

Through fan monetisation, creators will be able to get direct financial aid from their followers. This will allow viewers to make one-time or monthly gifts to their favourite producers, giving them a more direct way to demonstrate their appreciation for the content they generate. YouTube is also making changes to its membership service – creators may presently provide unique content and incentives to their users, but starting in 2023, they will also be able to offer exclusive live broadcasts and commodities.

5 – A/B thumbnail tests :

Another feature coming to YouTube in 2023 is the ability to A/B test thumbnails. As we all know, the thumbnail is a crucial aspect in attracting viewers to a video, and having the ability to test various variations may help producers optimize their thumbnails for optimum effect.

Furthermore, the process of generating community postings with different channel managers will be streamlined, making it easier for new channels to interact and engage with their audiences. These enhancements are scheduled to be implemented in 2023, so stay tuned for additional information on how they will enhance your community experience.
Capturing Markets For Education
1 – A new educational video player :

Instructors and students across the world use YouTube for studying. The improved YouTube Player for Education will aid with them in educational settings by allowing learners to interact with new subjects distraction-free. The new ad-free video player will be embeddable in a variety of educational apps.

2 – Pre-installed courses :

YouTube educators will no longer need to build courses on a third-party platform. Certified producers, on the other hand, will be able to create both free and commercial courses straight from YouTube.

3 – Quizzes :

Educational creators may use the new Quizzes feature, which recently went into beta, to test their audience's knowledge, enhancing engagement between content releases.
As a content producer, you must keep abreast on the latest platforms in order to develop new ways to put out your best work and generate money. With these changes, YouTube is one to keep an eye on in this year, whether you're an instructional maker, a podcaster, or any other type of producer. Overall, these updates have the potential to influence how creators develop and distribute video on YouTube, as well as how viewers discover and interact with that material.