What is Lo-fi music?
Lo-fi, or low-fidelity music, is a genre characterized by imperfect production quality. This often includes elements such as misplayed notes, harmonic distortion, or phonographic imperfections like environmental sounds.
Lo-fi music can be categorized by its simple and repetitive melodies, featuring slow tempo drum loops and jazz chords, often with minimal or no additional instrumentation.
These characteristics lend lo-fi music a retro vibe and connect it with feelings of calmness and nostalgia.
Where is Lo-fi music used?
Lo-fi music is often used by people to relax and concentrate on their studies or work. Many listeners find that the calm beats of lo-fi music soothe the mind, providing a space for clear thinking and relaxation.
For this reason, lo-fi music is a popular choice for travel vlogs, meditation videos, and is prominently featured in live streams on platforms like YouTube. There are dedicated channels and playlists on services like Spotify for streaming lo-fi music.
One excellent example is the Lofi Girl channel on YouTube, which has amassed over 13 million views and has garnered more than a billion views since its inception in 2017.
The consumption of lo-fi music saw a significant increase during the pandemic, with demand soaring by 85 percent.
How to create Lofi music?
If you are not a musician but still want to create Lo-fi music for yourself or for others, you can do it in just a few steps with Beatoven.ai.
In this example, we will show you how to create Lo-fi music with R&b genre.
To do this, sign-in and click on "New track"
Time duration & Tempo:
In this example, we have chosen to create a 2 minutes track with a slow tempo.
For Lofi music, we recommend that you go with slow tempo with a duration of over 10 minutes to keep the rhythm soothing and consistent.
Genre:
We recommend that you choose the Rnb, Electronic or HipHop genre for lo-fi music.
In this example we have selected Rnb.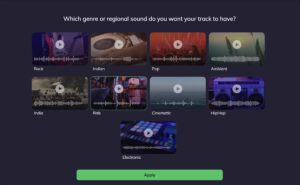 Emotion:
The chances of getting Lo-Fi music is high if you choose Relaxing, Calm or Dreamy emotion.
In this example we have chosen Calm emotion along with Rnb genre.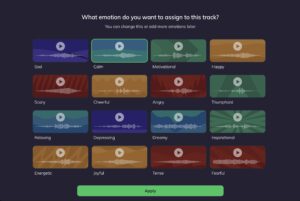 Your Lofi Music is ready:
Your track is ready. That's it. It is that simple. You can choose from the Alternate tracks to choose the best track for you.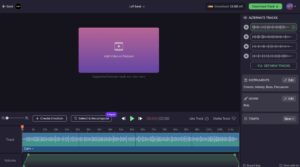 Your Music Licence:
Once downloaded, you'll get a license in your mail that allows you to use the music on youtube to share it with others. You can even choose to monetise the videos you upload with music generated with Beatoven.ai on Youtube without worrying about royalties. However, you are not allowed to distribute the music on Spotify or any other such DSPs with this license.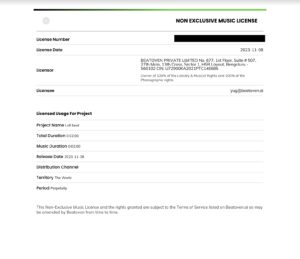 Here is the focus music we created in this example: